The
Piedmont Blūz Acoustic Duo
are ambassadors of Country Blues music and the Piedmont style of fingerpicking, and their mission is to help preserve these rural, east coast traditions by educating audiences about this unique aspect of African American culture through musical entertainment. The husband and wife duo are much loved wherever they go. They feel that "there are stories to tell, people to remember, and things that must be said" so, in addition to tickling your ears with delightful music, they weave a bit of history into the presentation of each song.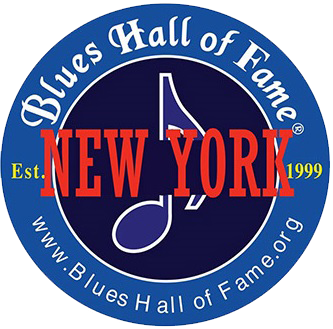 Inducted into the NY Blues Hall of Fame in 2018, these tradition bearers have been featured in numerous festivals including the Newport Folk Festival, Chicago Blues Festival, Tel Aviv Blues Festival, Clearwater Revival, and Brooklyn Folk Festival to name a few. In addition to performing at a variety of domestic venues, Piedmont Blūz has traveled as far as Europe and the Middle East to share their music.
"The most wonderful thing about Piedmont Blūz is they share the history of the music as well as playing the songs. They're able to do that in a way that doesn't take away from the musical performance, but rather add an educational aspect that blues fans truly love."
- JD Nash, Writer: American Blues Scene
"Just when people think the old country blues of the Mid-Atlantic has faded away, along come the wonderful husband and wife duo of Valerie and Benedict Turner who are the heirs to the Piedmont blues tradition. They are known as the duo 'Piedmont Blūz' and play the truehearted, authentic country blues with love. It'll warm your heart. Keep your ears on Piedmont Blūz."
- Frank Matheis, Writer: Living Blues

We are excited to announce that
Taj Mahal
has invited the Piedmont Blūz Acoustic Duo to perform at his first annual
Roots Rising Showcase
on Saturday, March 20th at 6 pm PT/ 9 pm ET! The showcase features many amazing artists and is part of Taj's
LIVESTREAM
series coming to you from the UC Theatre in Berkeley. Individual, Group and Series tickets are available
here
.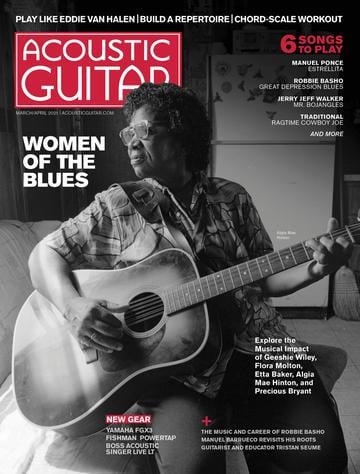 Valerie was invited to write the feature article,
Out of the Shadows - Undersung Women of Blues Guitar
, for the March/April 2021 edition of
Acoustic Guitar
magazine. The article highlights the contributions of women to the blues genre, with a special focus on early blues women that aren't often mentioned. The digital version includes a video where Valerie teaches the music examples that accompany the article. (
Read Article
)